Reference base class instead of relative one in...
Add '::' before the class call - like this: FIle.read('blah')  // references relative ::File.read('blah') // references base class
Add a manual route to Ubuntu
ip route add 192.168.0.0/16 dev eth0
Windows 'Uptime'
net stats srv look for "Statistics since" and thats your boot time.
"What separates a cyber red team from most collections of cybersecurity experts..."
– (via redteams)
pcaprub and metasploit
cd /pentest/exploits/framework3/external/pcaprub ruby extconf.rb && make && make install
RM Sparrow cache (databases) to stop crashes
rm -rf ~/Library/Containers/com.sparrowmailapp.sparrow/Data/Library/Application\ Support/Sparrow/*.sparrowdb
Create a postgres db for metasploit's use
createdb metasploit -E UTF8 -T template0
Unicode GNU Screen
Using the Screen/Script mantra if you run into non-ascii machine you will be wishing you started screen with a -U screen -U == unicode supported
Dump DNS requests with tshark
tshark -f "udp port 53" -R "dns.qry.type == A and dns.flags.response == 0" src: http://unix.stackexchange.com/questions/27246/how-to-gather-dns-a-record-requests
Delete all IE cookies from the command line
RunDll32.exe InetCpl.cpl,ClearMyTracksByProcess 2 You can use: RunDll32.exe InetCpl.cpl,ClearMyTracksByProcess 4351 to delete all, but Form Data, History, and Passwords could be useful ;-)
Creating Zombies with WCE
http://www.ampliasecurity.com/research/wcefaq.html#newntlm C:\Users\test>wce.exe -s testuser:amplialabs:01FC5A6BE7BC6929AAD3B435B51404EE:0CB6948805F797BF2A82807973B89537 -c cmd.exe And the 'whoami' will still give you 'test' as the current user, but any Network based auth will work using 'testuser' instead. This requires Admin because it directly edits /...
Ignore joins and parts in a specific channel for...
 /ignore -channels #ChannelName * JOINS PARTS QUITS NICKS
Switching gears...
When Google Reader decided to remove everything it was good for, we all scrambled to find new homes for things we wanted to share. Tumblr became a place that most of us flocked. I've found Tumblr to be not a very good substitue for Google Reader's functionality (IMHO).  The other day, carnal0wnage told me about a service called 'Buffer', and all this thing does is do...
ShmooCon Epilogue →
ShmooCon 2012 FireTalks →
[Video] VulnImage - Manual Method →
Book: A Bug Hunter's Diary →
[Site News] Vulnerable by Design (Part 3) →
WoW64 Egghunter →
Refreshed Windows System Call Table... →
Exploiting "Free Public WiFi" →
CardCase Tabs →
This is pretty awesome… It'll be crazy to walk up a place, get what you need without ever opening your wallet. Scary a bit too
http://cognitivedissidents.wordpress.com/2011/11/01... →
HDMoore's law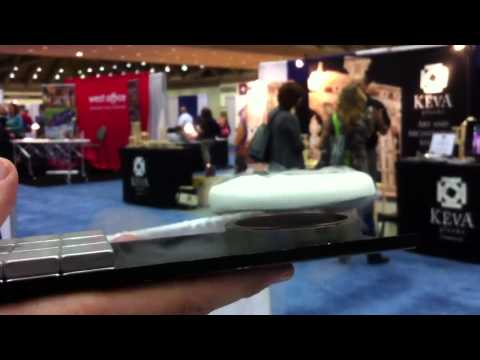 http://securityreliks.securegossip.com/2011/10/demo... →
AJAX Crawling Tool should definitely be something added to your tool belt.
Users click the attachment, use the 'secret... →
Engadget's SSD primer →
Everything you ever wanted to know about SSDs and the history of HDDs
Blog, Guides & Links →
g0tmi1k's list of great resources
Autocomplete..again?! →
Chia-Obama "I approve this message" Edition:
Posted via email from mubix's posterous | Comment »
Bitblaze talk w/ @charliemiller - #blackhat
Posted via email from mubix's posterous | Comment »
{links} DAVTest and CMS Explorer http://bit.ly/9EAAKm
{blog} Vuln Disclosure Summarized http://bit.ly/aYQlei
{links} Extracting Files from PCAPs http://bit.ly/cQZ6pZ
{links} .HTACCESS Generator http://bit.ly/cn490L
{links} Apache Scalper http://bit.ly/a1vIwY
{links} Flint http://bit.ly/ctS35P
{blog} Metasploit Cyberwarfare http://bit.ly/d8yyv6
{links} Backtweets - Twitter Link Search http://bit.ly/8Xs4Gp
{links} "BAD" domain lists http://bit.ly/bxZefV
{links} Alexa's Top 1 million domains http://bit.ly/9t0NBO
{links} Winsock Programming http://bit.ly/bYnUJk
{links} Shellcoding for Windows and Linux http://bit.ly/dap7JM
{links} Search Modules for Security Folk http://bit.ly/btpOMK
{links} Ubuntu Packages Search http://bit.ly/auK5DT
{links} HD Moore at 17 http://bit.ly/a5tLa0
{links} CSPP http://bit.ly/coMSlL
{blog} Practical Exploitation http://bit.ly/c1Pia2
{links} Mini Metasploit http://bit.ly/9QNc9y
{links} Web App Sec Pro's Daily Crossword http://bit.ly/cGG4Oq